Introduction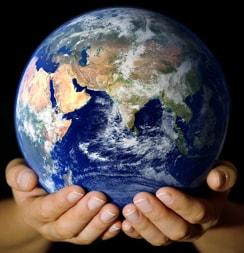 In different hands our world will be a much better place for us to live.
We are introduced to the special person sent by God to transform our world.
The Psalm describes this special person in his role as a caring world leader.

Questions
1. What will this king do for the needy?
 v 4 ... He will save the children of the needy,
v 12 For he will deliver the needy when he cries;
v 13 He will have pity on the poor and needy.
He will save the souls of the needy.
2. How will the nations react to him?
v 11 Yes, all kings shall fall down before him. All nations shall serve him.
3. How will this king treat those suffering oppression and violence?
v 14  He will redeem their soul from oppression and violence.
Their blood will be precious in his sight.

Summary Points
v 1 to 7

The reign of the king will greatly improve our world. He will be concerned about the needs of the poor
v 8 to 11 He will reign over all nations
v 12 to 14 He will care for those who need help
v 15 and 16 The nations will appreciate his reign. There will be no shortage of food
v 17 to 20 His reign will not end and will bring blessings to all