Introduction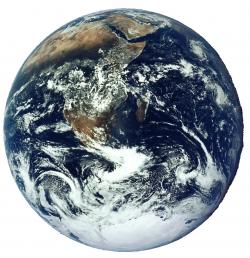 A brief non-scientific description of the start of our earth as we know it today.

Questions
1. What was the earth like at the start of the Bible record?
v 2 The earth was formless and empty. Darkness was on the surface of the deep and God's Spirit was hovering over the surface of the waters.
2. How are human beings different from the animals?
v 26 and 27 God said, "Let's make man in our image, after our likeness. Let them have dominion over the fish of the sea, and over the birds of the sky, and over the livestock, and over all the earth, and over every creeping thing that creeps on the earth." God created man in his own image. In God's image he created him; male and female he created them.
3. What did God say would be food for every animal?
v 30
To every animal of the earth, and to every bird of the sky, and to everything that creeps on the earth, in which there is life, I have given every green herb for food;" ...

Summary Points
v 1 and 2 The Bible record starts when the earth is dark and covered with water
v 3 to 31 God speaks and our world is created:

v 3 to 5 Day 1 - separation of night and day
v 6 to 8 Day 2 - separation of water above the sky (cloud) and water below the sky (sea)
v 9 to 13 Day 3 - land is separated from the sea and vegetation grows
v 14 to 19 Day 4 - sun, moon and stars are made to "rule over" day and night
v 20 to 23 Day 5 - creatures that move in the water and that fly are made
v 24 to 31 Day 6 - land creatures are made. Human beings are made in God's image and given dominion over sea and land creatures. Amimals and birds are given green plants as food