Introduction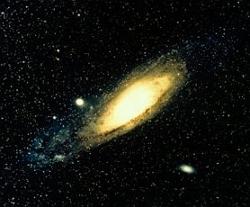 This Psalm of David starts by seeing what we learn about God by looking at the universe. It then considers the more valuable message from God in the Bible.

Questions
1. What do the heavens and the expanse show us?
v 1 The heavens declare the glory of God. The expanse shows his handiwork.
2. What six things are better than honey and gold?
v 7 The LORD's law ... The LORD's covenant ...
v 8 The LORD's precepts ... The LORD's commandment ...
v 9 The fear of the LORD ... The LORD's ordinances ...
3. What two things does David want to be acceptable to the LORD?
v 14 Let the words of my mouth and the meditation of my heart be acceptable in your sight, LORD, my rock, and my redeemer.

Summary Points
v 1 to 6 The wonders of the universe convey in all languages the message that they were created by a great God
v 7 to 14 God's words are more valuable to us than anything else. They can show us how to live and we are promised a great reward if we listen to them