Introduction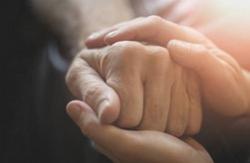 Believers are encouraged to show love (reflecting the character of the loving God of the Bible).

Questions
1. What things are useless, if we don't have love?
v 2 and 3 If I have the gift of prophecy, and know all mysteries and all knowledge; and if I have all faith ... If I give away all my goods to feed the poor, and if I give my body to be burnt, but don't have love, it profits me nothing. 
2. What sort of behaviour indicates that we are showing love to others?
v 4 to 7 ... patient ... kind ... is not provoked, takes no account of evil; doesn't rejoice in unrighteousness, but rejoices with the truth; bears all things, believes all things, hopes all things, and endures all things.
3. What sort of behaviour do we avoid if we show love in our lives?
v 4 and 5 ... Love doesn't envy. Love doesn't brag, is not proud, doesn't behave itself inappropriately, doesn't seek its own way, ...

Summary Points
v 1 to 3 We must show love, otherwise all that we do is of no value
v 4 to 7 We are shown that love:

is selfless and not proud
is not easily provoked and doesn't bear grudges
holds to what is true and dislikes what is wrong
endures all problems

v 8 to 13 Love is the attribute that will continue past our present partial knowledge and experience