Introduction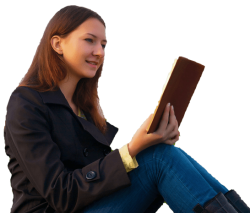 How we react to God's message in the Bible greatly affects our lives.
We are warned what will happen if God's message is ignored. By contrast we can have the hope of a long-term future through belief in God's plan with his special person - Jesus Christ.

Questions
1.  What does Paul say people will love in the last days, instead of God?
v 2 and 4 ... lovers of self, lovers of money, ... lovers of pleasure rather than lovers of God,
2.  What does Paul say that those who live a godly life, should expect?
v 12  ... all who desire to live godly in Christ Jesus will suffer persecution.
3. What kind of wisdom is the Bible able to give you?
v 15 ... the holy Scriptures which are able to make you wise for salvation through faith, which is in Christ Jesus.

Summary Points
v 1 to 9 Timothy is warned what a godless world will be like in the last days
v 10 to 13 Timothy is encouraged to follow Paul's example of godly living and suffering
v 14 to 17 Paul encourages Timothy to continue in the way to salvation through faith (belief) in Jesus Christ by reading the holy Scriptures (the Bible) which are inspired by God